Apply
FinTech Forum launched in July 2013, when the term FinTech was little known or funded outside of the US and the UK, as we complained in our first blog.
Our first call for startups was – roughly translated  into English – "FinTech Forum is looking for new rabbits looking to change the world of finance"!
Fast forward to the 10th FinTech Forum– also our 5th anniversary edition: 10th FinTech Forum shows the next wave of FinTechs, investments, partnerships and M&A is here
We didn't know where we would be five years later, but if you are an (early stage) FinTech startup, we – and our network of business angels, VCs and corporates – are always looking for you!
Drop us a line at contact (at) fintechforum.de if you would like to apply for our next event,  or if you would like to be featured on our "7 Questions…" series which has featured over 90 founders and investors till date, or if you have any questions.
Upcoming Event: 11th FinTech Forum (21st Nov. 2019, Frankfurt)
Startups: apply to pitch at the event that kicked-off the FinTech scene in Germany / D-A-CH:
18+ events till date, 285+ startups, 1100+ investors / financial institutions.
Alumni have gone on to raise $310mn+ in funding and resulted in exits worth $300mn+ as of end-2017.
The FinTech Forum online community and newsletter counts 12000+ members and growing!
Please email contact (at) fintechforum.de or reach out to one of us via LinkedIn: Samarth Shekhar | Frank Schwab | Michael Mellinghoff

Completed Events
10th FinTech Forum: Franfurt, Nov. 2018. Event summary: 10th FinTech Forum shows the next wave of FinTechs, investments, partnerships and M&A is here
FinTech Forum On Tour | UK FinTech meets Germany: Frankfurt, Mar. 2018. Event summary: http://www.fintechforum.de/event-summary-ftf-on-tour-uk-fintech-meets-germany/
9th FinTech Forum: Frankfurt, Sep. 2017. Event Summary: FinTech Forum's 4th anniversary edition- a reflection of European FinTech's successes and travails
FinTech Forum On Tour | InvestTech: London, Apr. 2017
FinTech Forum On Tour | FinTech meets Telecom: Frankfurt, Mar. 2017
8th FinTech Forum in Tweets: Frankfurt, Nov. 2016
FinTech Forum On Tour | FinTech meets Travel: Neu-Isenburg, Sep. 2016
FTF On Tour | Robo Advice in Tweets: Berlin, Jun. 2016
7th FinTech Forum in Tweets: Frankfurt, Apr. 2016
6th FinTech Forum in Tweets: Frankfurt, Nov 2015
FTF On Tour | InvestTech in Tweets: London, Sep. 2015
5th FinTech Forum- A Summary: Vienna, Jun. 2015
4th FinTech Forum in Tweets: Frankfurt, Apr. 2015
3rd FinTech Forum in Tweets: Frankfurt, Nov. 2014
2nd FinTech Forum in Tweets: Frankfurt, May 2014
1st FinTech Forum– A Summary: Frankfurt, Nov. 2013
Location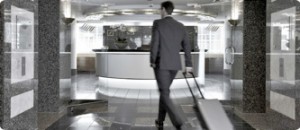 Airport Club
Frankfurt Airport Center I
Flughafen
Frankfurt am Main
Anfahrt (PDF zum Download hier)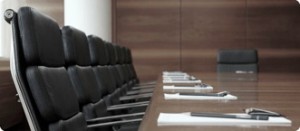 Email
Kontakt@FinTechForum.de