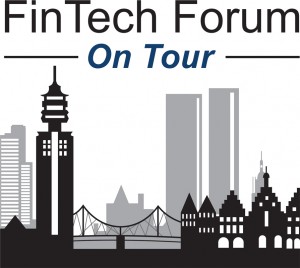 FinTech Forum On Tour 
FinTech Forum On Tour combines the simple but successful format of FinTech Forum with our award-winning research, scouting and selection approach to address specific verticals (e.g. Robo Advice, Payments etc.), horizontals (Cybersecurity, RegTech, Analytics etc.) or client missions and objectives (e.g. accelerator, venture fund etc.) We pin down the relevant business and technology trends, research and scout for startups, and bring together the most promising players together with investors, financial institutions and partners at an (open or invitation only) event.
UPCOMING EVENTS
FTF On Tour | FinTech meets Telecom (invitation only): 23rd Mar. 2017 | The Airport Club, Frankfurt Airport.
The rise of young and mobile millennials as well as a tech-savvy older generation in Western Europe, a young, "underbanked" Central & Eastern Europe, a slew of recent deals  and the EU Payment Services Directive 2 (PSD2 – due Jan. 2018) can change the game for Telecoms as well as for Banks in the coming months. FTF On Tour | FinTech meets Telecom, is the first initiative to bring together FinTech startups with investors, telecoms and financial institutions looking to tap into these emerging opportunities in Europe.
More information: https://fintechmeetstelecom.eventbrite.com | Contact: info@techfluence.eu
7 Questions with Martin Navratil, CEO & Chairman of Telenor banca
Please tell us a bit about yourself – both at work and leisure.
Currently, I hold position of the is the President of the Executive Board of Telenor Banka since December 2013, and prior to that I served as a Financial Services Director of Telenor Serbia.
I enjoy challenges and dynamic working environment, and setting up Telenor Banka and making a leading mobile bank in saturated banking market such as Serbian, is an exciting journey.
I have completed Master Studies of Business Administration in INSEAD in France, as well as Master Studies of Business Economy and Banking at the University of Economy in Prague. Travelling is my passion, but I also enjoy hitting the slopes.
What prompted Telenor to launch a bank?
Telenor Group has experience with financial services in Asia and Europe. In Asia, it is about "banking the unbanked". What are we doing in Serbia, is something different. We wanted to fully utilize telco and bank synergy, because we believed this concept has strong potential. Decision was made to acquire a bank so we would actually become the fully flagged bank. We now offer a complete consumer based value proposition, but each of our products is crafted in such way that our customers can truly have full control over their finances.
How did Telenor decide upon Serbia as the launch market in Europe?
In Serbia, Telenor has strong reputation, premium position and is a market leader in evenue market share. We saw an opportunity in the fact that there is a gap in digital literacy in the sense of high percentage of population was using Internet, online shopping and trend of increase of smart phone usage on one side, and online banking services provided on the other side. What happened is that during two years of Telenor Banka operations on the Serbian market, number of mobile banking users quadrupled. Telenor Banka has over 260,000 customers and is the fastest growing bank in the region. And the whole market followed, during the last year we saw very aggressive promotional campaigns of digital banking services by other banks.
Do you think this is a one-off success or a repeatable model – and if yes, how successful would this be in Western Europe?
Digitalization is happening everywhere, and financial services are no exception. Each market is unique, with its own specifics, but customers needs on developed financial markets are similar. Ease of use, 24/7 availability of services, full control over finances, are common denominator. We see that smart phones are becoming very powerful, and having mobile bank in your pocket is certainly concept that can be attractive to Western Europeans.
What trends and potential areas of collaboration do you see between the European telecom and financial services market? What type of FinTech startups could be relevant to telecoms like Telenor?
The Fintech phenomenon is more and more present, and we see trend from USA to Asia where telco operators are entering the banking sector. Telenor Banka is a retail bank that used synergy of two industries – telco and finance. It's all about the content and being relevant to the customers. Customers are the center of everything we do. We find a problem, a pain point for the customers, and then create products to resolve that problem. Startups that have product design based on customer centricity are the ones which we can find common interest with. We will see more and more specialized companies that will go into the finance, with customer centric approach as cornerstone of operations.
What are you expecting to take away from the FinTech meets Telecom event (23rd in Frankfurt)?
Share the experiences and look into the potentials of mobile-driven financial services, especially in the context of the rise of millennials and a tech-savvy older generation. Get insights into the trends on the markets that are in different phases of digitalization and have deep dive into how startups are approaching product design.
—
FTF On Tour | InvestTech 2: 28th Apr. 2017 | EY Auditorium, Canary Wharf, London
Meet Europe's leading FinTech startups and hidden champions in digital investment and wealth management. Read about the first edition of the InvestTech event series, or register here: ftfinvesttech2.eventbrite.com
COMPLETED EVENTS
FTF On Tour | FinTech meets Travel (invitation only): 6th Sep. 2016 / 09:30 – 17:00 | Lufthansa AirPlus International, Dornhofstraße 10, 63263 Neu-Isenburg (Frankfurt).
The Travel & Tourism business is a $8tn market accounting for nearly 10% of the global GDP (Source: WTTC). The corporate travel sector alone is a $1tn behemoth, with over 200 mn travelers making nearly 4 bn business trips. New technologies and the "sharing economy" are transforming the way travelers book and pay for travel and hotels, taxis and restaurants, as well as the associated insurance and reimbursement. This inaugural FTF On Tour | FinTech meets Travel event brings together  the most promising startups and "hidden champions" at the intersection of travel and finance with leading investors, financial institutions and corporates.
More information: http://fintechmeetstravel.eventbrite.com
FinTech Forum On Tour | Robo Advice (invitation only): 08th Jun. 2016 / 08:30 – 17:00 | Deloitte Greenhouse, Kurfürstendamm 23, 10719 Berlin.
FinTech Forum On Tour | Robo Advice is the first pitch event focused on European Robo Advice startups and hidden champions. Coined under the term "Robo Advice", a growing number of  startups are transforming the asset and wealth management industry via automated advisory and portfolio management, hybrid models, as retail services in competition with incumbents or partners for traditional firms, such as banks, asset or wealth managers, but also players from the non-finance segment, the event will bring together twenty startups in with leading investors and financial institutions.
More information: http://ftfrobo.eventbrite.com | Contact: info@techfluence.eu
FinTech Forum On Tour | BNP Paribas (closed / invitation only event): 22nd April, 2016 /10:00 – 16:30 | Schloß Löwenstein, Schloßpark 1, 63924 Kleinheubach, Germany
A closed, invitation-only event that brought together some promising startups in Continental Europe with the BNP Paribas' innovation and management teams in Germany. The selected startups came from Switzerland, Netherlands and Germany, showcasing innovations across corporate payments and blockchain, treasury, leasing, social media compliance and risk management. Startups had the chance to pitch to an audience of 60+, followed by deep-dive break-out sessions to select the "Most Relevant", "Most Innovative" and "Hidden Champion" startups.
FinTech Forum On Tour | InvestTech: 25th Sep. 2015 / 10:00 – 17:30 | EY Auditorium, 25 Churchill Place, Canary Wharf, London E14 5RB.
InvestTech startups are transforming the asset and wealth management sector via automated advisory, digital / social trading, digital investment management, analytics etc. The first success stories are in the US, and emerging in the UK. However, several promising (Continental) European players are still under the radar. FTF On Tour | InvestTech is an invitation-only event run by our sector experts to accelerate promising "InvestTech" Startups in (Continental) Europe, together with leading investors, financial institutions, mentors etc. Contact: contact@fintechforum.de or connect to Samarth Shekhar or Michael Mellinghoff.