FinTech Forum is the first and largest hub for FinTech in Continental Europe. Co-founded by Frank Schwab and Samarth Shekhar in July 2013, we were named to the Wall Street Journal/FN FinTech40 40 Innovators Shaping the Future of Finance in 2014.
On a mission to build the financial services of the future, our events, online platform, advisors and mentors have coached and brought together 140+ startups with 300+ investors, financial institutions and corporates.
Several participating startups like B4Payments, BitBond,  Moneymeets, Wikifolio, TraxPay, Vaamo, Lendstar, BioSSL,  Scalable Capital, DigiCash, Decimo, Cashboard, figo,  etc. have gone on to win key investors or get selected to leading accelerator programs.
We seek to identify innovators, disruptors and "hidden champions" in the financial services sector, and bring them together with investors and financial institutions: via our global network of relationships, our online presence (newsletters, expert blogs, Q&As, etc.) and events, as well as advisory, research and business development services.
Co-Founder
Co-Founder
Senior Advisor
Senior Advisor
Senior Advisor
Investor/Advisor:
Kapilendo.de,
Hufsy.com
Founder & MD, TechFluence;
WSJ/FN "40 Leaders in FinTech" (2014)
Co-Founder,
Inacu Solutions Ltd.
MD TechFluence
Mentor:
Startupbootcamp
FinTech,
Level 39.
Investor/Advisor:
moneymeets.com, kapilendo.de;
MD,
Margaris Advisory
Previous:
CEO, Fidor TecS;
imacor.eu;
Director, Strategy &
Innovation,
Deutsche Bank
Previous:
Capgemini;
HCL/DSL (Deutsche Bank JV);
OrbiTEch (Citigroup);
PwC
Previous:
MD, Deutsche Bank;
Board Member,
DWS Investments;
Commerzbank;
KPMG
Previous:
MD, sharewise.com;
Commerzbank Asset Management;
DZ Bank Group
Previous:
Crossbow Partners;
UBS;
Credit Suisse;
Aurelius Hedge Fund
Frank Schwab
Prior to his current role Frank Schwab founded imacor in 2010 – a consultancy focussed on future-proof IT landscape of banks.
Before he was 20 years with Deutsche Bank. Amongst others he was chief architect for retail banking, head of Online Banking, and chief innovation officer. He also set up of the first German laboratory for Banking IT.
Frank is a pioneer of Online Banking, Mobile Banking and Touch Point Banking and a winner of three European Awards for the New Online Banking, Mobile Banking and Touch Banking at Q110 – The Deutsche Bank of the Future.
He lectured "Creativity and Innovation Management" at Mannheim Business School and "Information Management in Finance & Insurance" at Wiesbaden Business School.
Frank was CEO of Fidor TecS until October 2015.
E-Mail: Frank.Schwab@FinTechForum.de

Samarth Shekhar
Co-Founder, FinTech Forum
Founder & Managing Director, TechFluence
Samarth is the co-founder of FinTech Forum, and the Founder & MD of TechFluence, a boutique advisory firm and fintech "do tank". In June 2014, Samarth was named to the Financial News FinTech 40: "Leaders in FinTech" / Wall Street Journal "40 Innovators Shaping the Future of Finance".
He is the author of the 1st Study of FinTech Startups in D.A.CH, and was nominated a judge for the Innotribe Startup Challenge 2014 and the BBVA OpenTalent 2014.
Before founding TechFluence in 2012, Samarth worked at Capgemini Deutschland, HCL Tech / DSL (a Deutsche Bank JV), OrbiTech (Citigroup tech spin-off), and PricewaterhouseCoopers. His experience includes over 14 years in sales, business development, and consulting in the financial services and IT sector, of which the last 9 years focused on Germany / Continental Europe- and on getting fluent in German!
In the last six years he generated qualified opportunities worth ~€7 Billion TCV across more than 30 different tech offerings ranging from startups to the largest financial technology and IT services firms, and grew revenues from €12mn to €22mn within three years as HCL's Account Manager for Deutsche Bank.
Samarth has degrees in engineering (Computer Science, BIT Mesra) and an MBA (Strategy & Marketing, IIM Calcutta).
E-Mail: Samarth.Shekhar@FinTechForum.de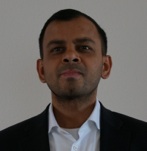 Michael Reinicke
Co-founder of INACU Solutions GmbH
Senior Advisor to FinTech Forum
Prior to his current role, Michael worked at Deutsche Bank Group for 13 years as a Managing Director in IT and Operations. In his recent position he was a member of the Management Board of DWS Investments GmbH, responsible for IT and Operations.
In previous roles at Deutsche Bank Group, Michael was responsible for Core Banking Applications globally and he was appointed to regional CIO for Continental Europe.
Before joining Deutsche Bank, Michael spent 5 years at Commerzbank AG where he was responsible for the IT environment of the International Business Division.
He started his career at KPMG Peat Marwick Consulting, managing projects and leading consulting assignments in the financial services industry.
E-Mail: Michael.Reinicke@BankITX.com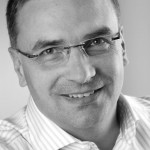 Chris Berger
MD / Founding Member BeeOne
Senior Advisor to FinTech Forum
Christian is freelance consultant for digital innovation and transformation in banks and insurances.
As Senior Advisor at FinTech Forum DACH he screens and consults and FinTech Start-Ups in the DACH region.
For several years he was CEO of BeeOne, the digital innovation lab of Erste Group. In this function he was a pioneer in building the first digital banking lab oft his kind in Central Eastern Europe.
Before this assignment he worked as manager in different international functions and Retail & IT divisions at Erste Group and Bank Austria.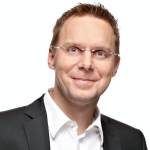 Johannes Weidelener
Lawyer/Partner at Heussen Law
Senior Advisor to FinTech Forum
Over 15 years of advising tech companies in the financial service industry with deep experience in internet banking and corporate financing
Core focus in corporate and corporate finance issues and banking, e.g. IPOs, VC/PE investments, management participation, mezzanine finance, banking/financial services licence, international joint ventures, M&A
Approach: Focus on customer needs, combine different competences and find straightforward solutions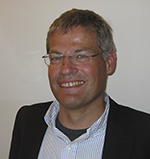 Michael Mellinghoff
Senior Advisor to FinTech Forum
Michael C. Mellinghoff, 44, is a seasoned financial services professional with asset management and crowd investing experience.
After 10+ years in leadership positions in mainstream banking institutions in Germany and Poland, Michael joined sharewise.com – a stock centric community – in 2010 as Managing Director; there he gained vast experience in running a startup as well as in M&A.
Since its recent tradesale, Michael has been living in London and working – based at Level39 – with startups, founders as well as VCs focusing on the Fintech area.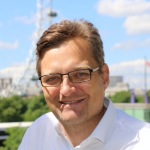 Dr. Aline Vedder
Head of Communication Spotcap
Senior Advisor to FinTech Forum
Aline Vedder is a start-up professional with more than 5 years experience in Communications and Journalism with a strong focus on technology. Aline heads the global communications team for financial technology start-up Spotcap. Prior to her current role she managed PR activities for a portfolio of Rocket Internet start-ups.
As Senior Advisor at FinTech Forum she consults FinTech Start-Ups in the DACH region on effective communication and branding strategies.
Aline has a PhD degree of Ludwig Maximilian University Munich and a Masters degree in Media and Communications of the London School of Economics and Political Science (LSE).
E-Mail: aline.vedder@spotcap.com

Nadja Schlössel
Global Strategy and Brand @ figo
Senior Advisor to FinTech Forum
@figo, Nadja Schlössel is responsible for Global Strategy and Brand. Providing "Banking as a Service" for banks, fintechs & Co. – driving the next generation financial services. She has a background in consulting and is experienced in advising banks e.g. in customer-centric innovation management or digitization of business models.
As a Senior Advisor at FinTech-Forum she consults FinTechs in optimizing online-processes, business and marketing strategy, innovation management, communication and presentation skills.
Nadja finished her Master degree in Industrial Sales and Innovation Management as best in class and has a Bachelor in Business Administration specialized in marketing at Hochschule für Technik und Wirtschaft (HTW) in Berlin.
E-Mail: nadja.schloessel@gmail.com
Tel: +49 170 5730637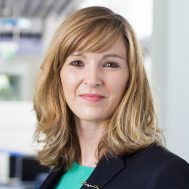 Dr. Michael Rundshagen
Vice President, Head of CBC DACH & BFS Germany
Senior Advisor to FinTech Forum
Michael has 20 years of experience in Management Consulting and Financial Services.
Prior to his current role he co-founded the award-winning B2B dynamic payments company Traxpay. At Traxpay he gained first-hand experience how Digitalization can change an entire industry.
Before starting Traxpay Michael spend 14 years at Accenture where he led the Strategy Consulting Practice for Financial Services in Continental Europe as well as the Banking Industry team in DACH.
Michael holds a PHD from University of Mannheim, where he led a research program on object oriented software engineering. He graduated in Business Administration and Industrial Engineering at University of Karlsruhe.
E-Mail: Michael.Rundshagen@cognizant.com

Spiros Margaris
Founder of advisory boutique Margaris Advisory
Senior Advisor and Investor at moneymeets.com and kapilendo.de
Senior Advisor to FinTech Forum
Spiros ranks as the world's No. 1 Fintech Influencer by Onalytica (July 2016). Furthermore, he is ranked No. 9 on the InsurTech 50 Influencers by InsurTech News (July 2016).
More than 20 years of national and international experience in investment management/research for family offices, UHNWIs, HNWIs, institutional clients and innovation and technology management.
Some of my innovation proposals: FinTech Supermarket, FinTech Agent, Win-Win Fee Model and My 3 Choices.
I have been chosen as an author of @TheFINTECHBook (2016, Wiley), which will explore the future of FinTech.
I also participate in the Fred Alger Management creative program called "Think Further." In this program, Alger connects some of the best thinkers in the world to discuss disruptive technologies that will impact a multitude of fields in the next 5 to 10 years.
Investment committee member of one of the leading multi-family office fund advisory firms in Switzerland and Europe. Its 10-year return placed the firm within the top 5 percent among its peers.
Co-founder of an innovative financial software company based in New York.
Founder of one of the first expert websites (innovative search engine) based in New York.
MBA Toronto University & EMBA Universität St. Gallen (HSG), Switzerland.
Sotheby's 'Styles In Art' Course, London.
Website: www.MargarisAdvisory.com
Linkedin Profile: https://www.linkedin.com/pub/spiros-margaris/b/735/57b
E-Mail: contact@margarisadvisory.com

Ufuk S. Ergün
Senior Advisor to FinTech Forum
Advisory VP EMEA, Datomia – Cloud Crowding Corp.
Executive Partner, OST Operation Systems Technologie GmbH
Ufuk has more than 25+ year's experiences in senior positions with startups and software technology companies such as EDS, VMware, Citrix, Novell, NetMotion Wireless.
He developed and managed strategic alliances, partner sales, enterprise sales and global accounts in Central EMEA with a strong focus on software technologies and solutions for the verticals financial services and telecommunications.
Some of his most strategic enterprise clients are Deutsche Bank, Postbank, Commerzbank, German Federal Bank, Deutsche Telekom, Vodafone, HP and IBM.
Prior to his current role, he held the position as Country Manager Germany, End-User Computing Business at VMware and led the -desktop, mobile, cloud- business with sales partners and enterprise customers.
Before VMware, Ufuk founded OST Operation Systems Technologie GmbH in 2013 – a German sales and technology advisory company with focus on investors, startups and software technology vendors. OST assists his clients to establish their business and to develop new markets.
He began his career as an IT outsourcing consultant and software systems engineer at Electronic Data Systems.
Ufuk has an advanced degree in communications engineering from the University of Applied Sciences in Wiesbaden, Germany and a postgraduate degree in software systems engineering from EDS in Detroit, Michigan, USA.